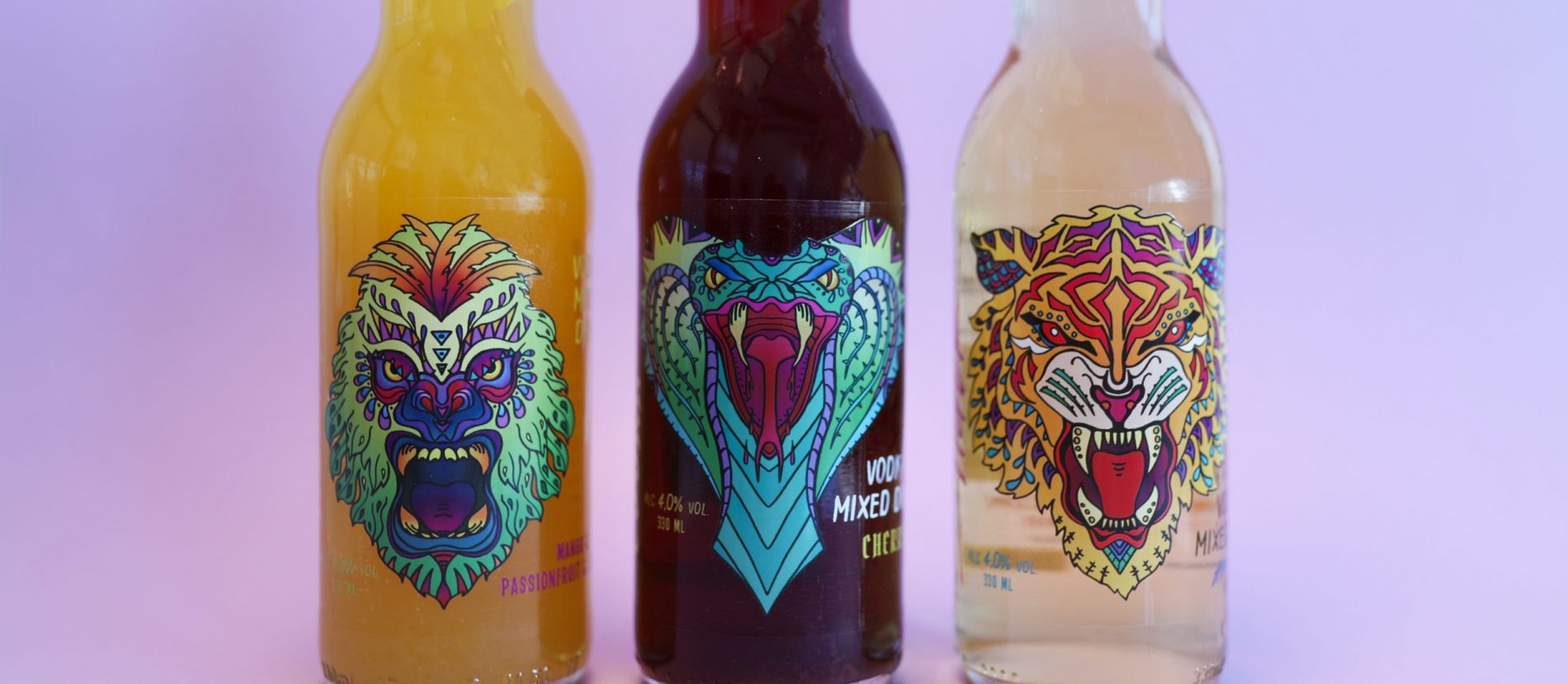 They are the kings of the jungle, Sovereigns of brawn. Mythical legends, guardians of swarm. When the release of might is nigh, there is but one above this potency – responsibility.
RELEASE YOUR POTENCY, FEEL YOUR RESPONSIBILITY.
Caribbean Horror, Bloody Cobra and Hunting Tiger unites the most dazzling kings of our jungles. This three piece product line consists of vodka-based mild alcoholic beverages. The 4% flavours contain full bodied cherry, mangos and passions licorish finish and apple with a twist of vanilla and citrus. The answer to who gets crowned as the king of kings, lingers within the tastebuds of whom it savors.